Arabic Alphabet Poster
Now available for Free Download!
This file has been successfully printed to 16″ x 20″. Makes for a beautiful addition to a bedroom or home schoooling room. The high contrast colours are sure to grab the attention of small children.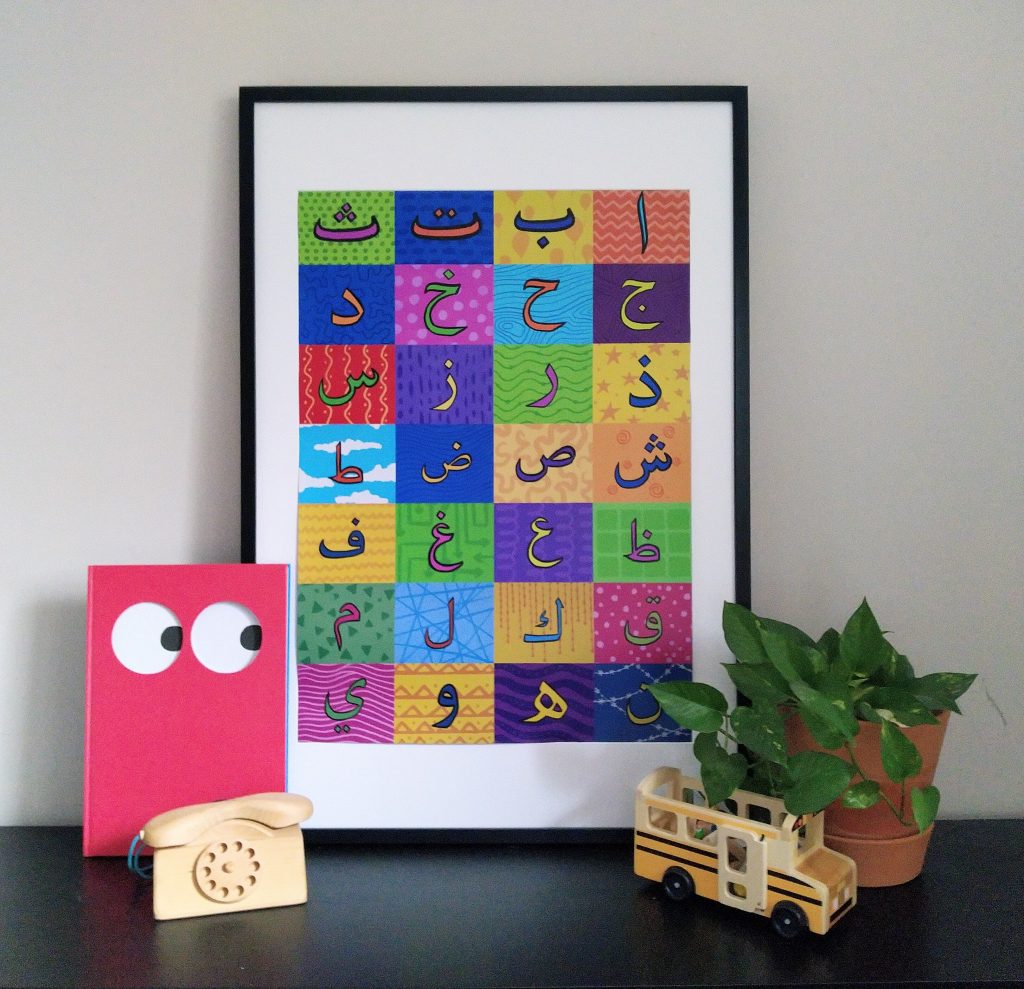 Made with lots of love. Hope you enjoy and your children can benefit from it inshaAllah!