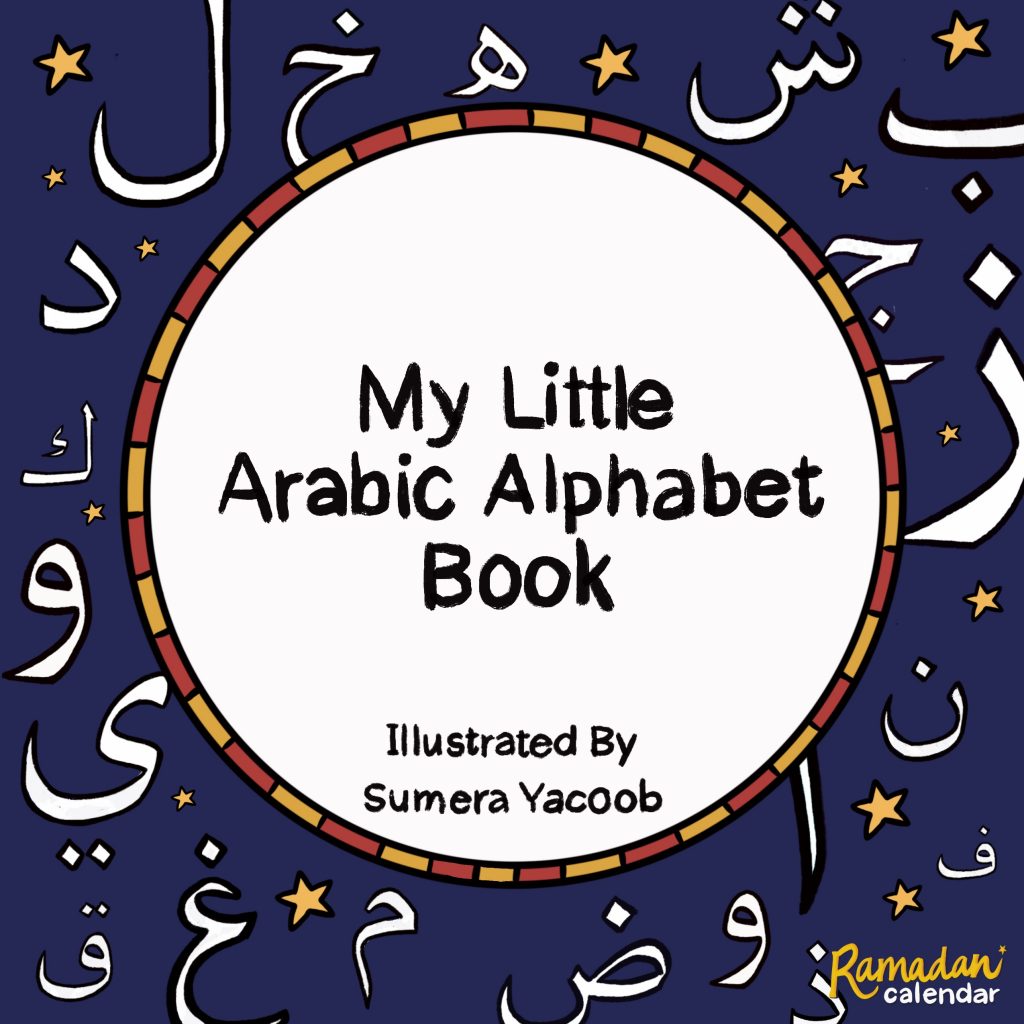 The "My Little Arabic Alphabet Book" was designed for children between 2-5 yrs old with the goal of familiarizing them with arabic letters. The bright, high contrast colours are attention grabbing and is designed with tiny hands in mind.
The book is designed as a free printable, therefore some assembly is required. You will need a standard size stapler, scissors and glue. Assembly instructions are included below and in the download section.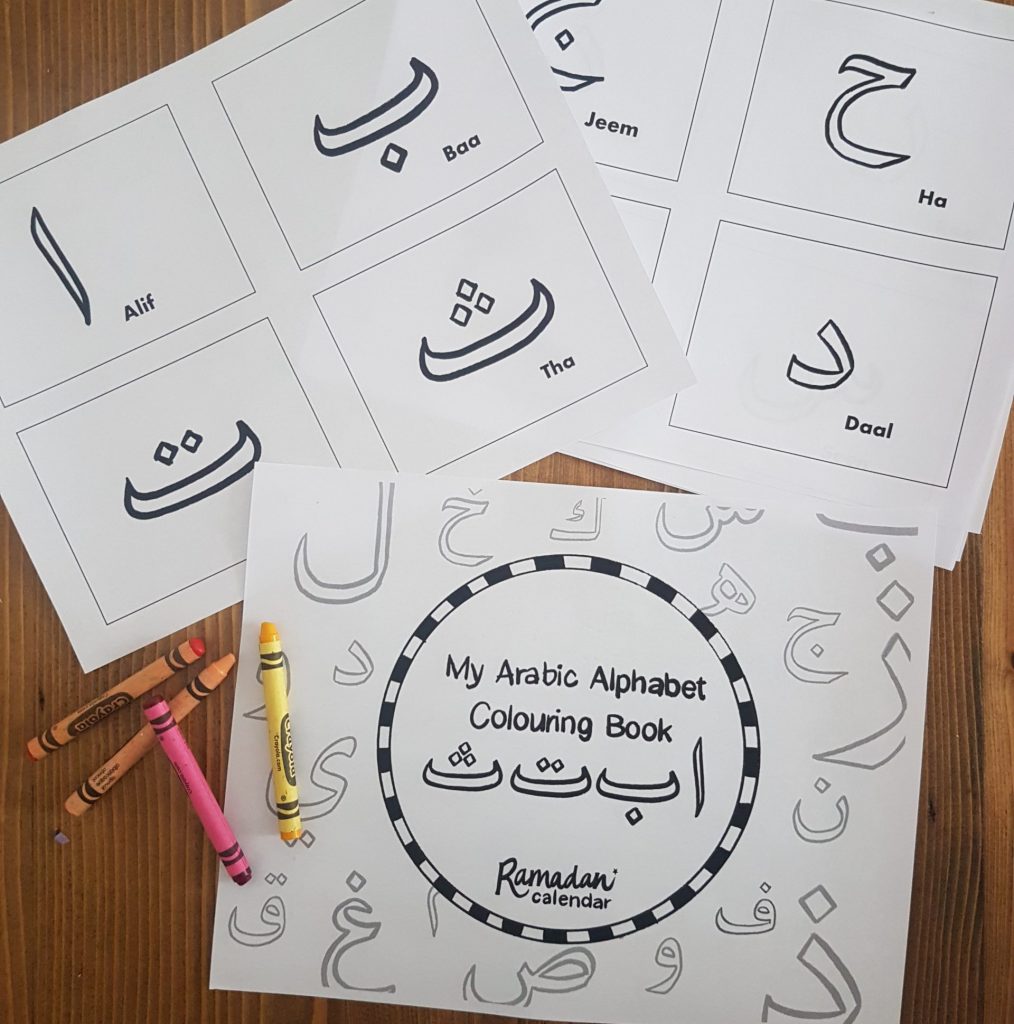 A complimentary colouring book activity is also included to keep your little ones engaged.