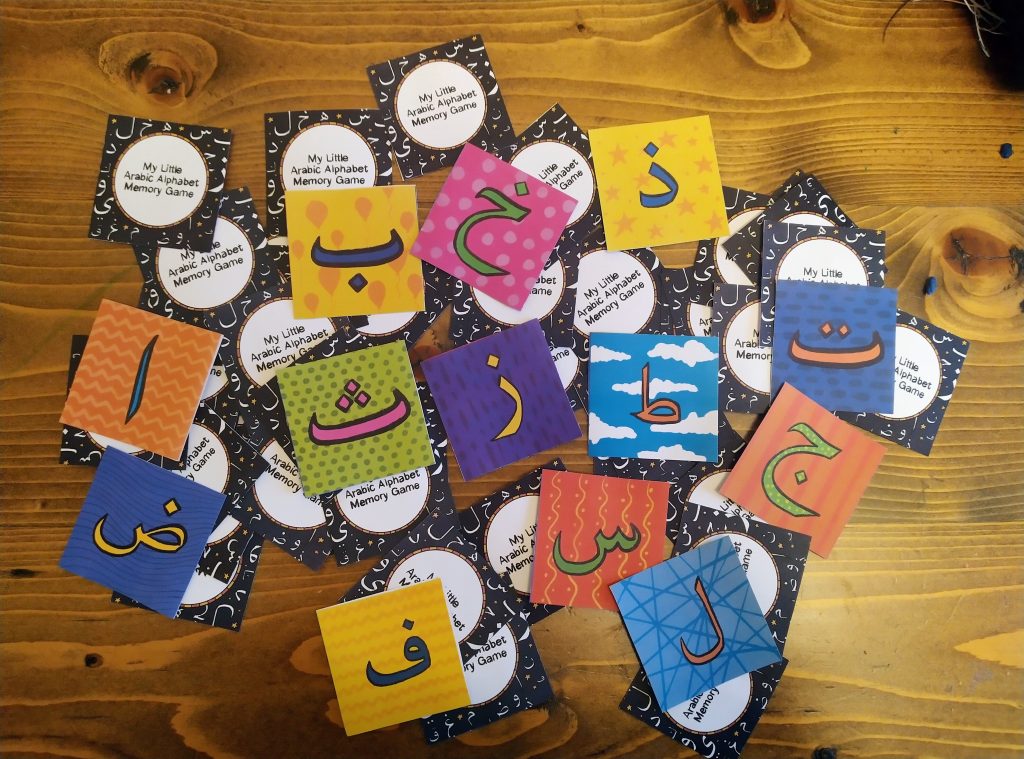 A simple game to help your children learn the arabic alphabets. I found with my own children, they were able to say the letters in order, but once they were out of order it was a different story!
Learning through play is a great way to learn the alphabets!
The easiest way I've found to assemble the game is to glue the pages together back to back, with the front cover on one side and the alphabets on the other and then cut out each card. You'll have to print the file twice in order to make a memory game so there can be matching cards.